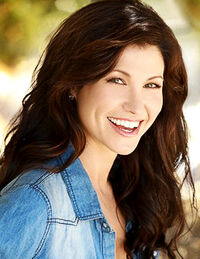 Alison Fiori is an American model, aspiring actress and TV Host. Fiori's first major TV exposure came as a Briefcase model on the NBC Game Show Deal or No Deal during it's fourth and final season. She stood beside Briefcase #25, usually held by Hayley Marie Norman, for at least two episodes.
Shortly thereafter, Fiori booked the gig as prize model on the current CBS revival of Let's Make a Deal (hosted by Wayne Brady) and after the first four or five months into it's incarnation, Alison was replaced by the show's current prize model, Tiffany Coyne.
Ad blocker interference detected!
Wikia is a free-to-use site that makes money from advertising. We have a modified experience for viewers using ad blockers

Wikia is not accessible if you've made further modifications. Remove the custom ad blocker rule(s) and the page will load as expected.